KEYNOTE SPEAKER I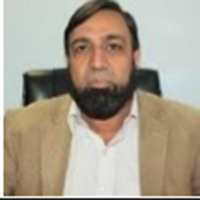 Prof. SAEED ANWAR
Community Health Department, Peshawar Medical College / Director, Prime Institute of Public Health, Peshawar, Pakista
Research Area:Public Health
Dr. Saeed Anwar is a medical doctor with Masters in Public Health, Advanced Diploma in Health Professions Education and WHO Internal Fellowship in Community Mental Health. Right now, he is a Professor at community health sciences at Peshawar Medical College, the Director of the Project Support Unit of Prime Foundation, and Director of Prime Institute of Public Health (PIPH).
Dr. Saeed's more than twenty years long career in public health includes, inter alia managing indigenous and internationally funded public health interventions and projects, curricula development & HR capacity building, writing and managing the grants & consultancies, public health research & development. He is a published researcher with publications in high impact journals including the Lancet, Global Health. He was the winner of the BMJ (British Medical Journal) Awards, South Asia 2017 in the category 'Research Paper of the Year'.

KEYNOTE SPEAKER II

Prof. Hossein Hosseinkhani
Innovation Center for Advanced technology, Matrix, Inc., USA
Research Area:Biomedical Engineering, Nanotechnology, Artificial Intelligence (AI)
Dr. H. Hosseinkhani, Chemical Engineer, has broad experience in life sciences and is an expert in nanotechnology, biomaterials, drug delivery, 3D in vitro systems, bioreactor technology, and bioengineering stem cells technology. His working experience is mainly attributed to academia and industry of biomedical engineering research and development (which includes several years of basic science research experience in a number of premier institutions related to the structure and function of biomaterials, and in polymer-based and mineral-based medical implants development in the medical device industry). He has been awarded several prestigious fellowships including JSPS Fellowship of Japan, and European Marie Curie Fellowship. He authored more than 100 scientific papers published on peer-reviewed Journals, 5 books, and 10 book chapters (H-index: 46 Google Scholar). He is inventor of 16 National and International patents, several of which are licensed to companies acting in the biomedical fields and translated to 7 commercial products.
KEYNOTE SPEAKER III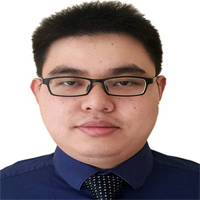 Prof. Zhenghua Xu, member of IEEE
School of Health Sciences and Biomedical Engineering, Hebei University of Technology
Research Area: Deep Learning, Medical Artificial Intelligence, Health Data Mining, and Reinforcement Learning
Zhenghua Xu received the B.Eng. degree from Beijing University of Posts and Telecommunications, China, the M.Phil. in Computer Science degree from The University of Melbourne, Australia, in 2012, and the D.Phil in Computer Science degree from University of Oxford, United Kingdom, in 2018. From 2017 to 2018, he worked as a Research Associate at the Department of Computer Science, University of Oxford. Prof. Xu is now a Full Professor at the Hebei University of Technology, China, and also a Distinguished Scholar of "100 Talents Plan" of Hebei Province, China. He has published more than 20 papers in top AI or database conferences, e.g., AAAI, IJCAI, ICDE, EDBT, CIKM, etc. His research focuses on topics within artificial intelligence and data mining, especially deep learning, medical artificial intelligence, health data mining, and reinforcement learning. Prof. Xu's research is supported by the National Natural Science Foundation of China, the Natural Science Foundation of Tianjin, the "100 Talents Plan" of Hebei Province, and the Yuanguang Scholar Fund of Hebei University of Technology. Dr. Xu continuously serve as the member of Program Committee and Area Chair of several top AI conferences, e.g., AAAI, IJCAI, ECAI, MICCAI, etc. He is also the reviewer of many peer-reviewed journals, e.g., Artificial Intelligence, IEEE Transactions on Knowledge and Data Engineering, IEEE Access, IEEE Intelligent Systems, etc.
KEYNOTE SPEAKER Ⅳ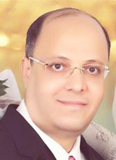 Assoc. Prof. Ahmed El-Hashash
International Campus, Zhejiang University
Research Area: Genes, Enzymes, Behavior Control of Stem Cells and Regenerative Medicine
Professor Ahmed Hashash has completed his PhD from Manchester University, UK. He is a fellow of the California Institute of Regenerative Medicine (CIRM) and New York University Medical School (MSSM), USA. Prof. Ahmed Hashash worked as a senior biomedical research scientist at Mount Sinai School of Medicine of New York University and Children's Hospital Los Angeles. He was Assistant Professor and Principal Investigator of Stem Cell & Regenerative Medicine at Keck School of Medicine and Ostrow School of Dentistry of The University of Southern California, USA. In 2016, Prof. Hashash has joined The University of Edinburgh, Edinburgh Medical School-Zhejiang International Campus, (ZJU) as Tenure-Track Associate Professor and Senior Principal Investigator of Biomedicine, Stem Cell & Regenerative Medicine. He is also adjunct Professor at the School of Basic Medical Science and School of Medicine, Zhejiang University. Prof. Hashash has several breakthrough discoveries in genes/enzymes that control stem cell behavior and regenerative medicine. He has published more than 25 papers in reputed international journals and serving
as an editorial board member of repute. Prof. El-Hashash acts as a discussion leader at the prestigious Gordon Research Seminar/Conference in USA, and a Peer Reviewer/ International Extramural Review for The Medical Research Council (MRC) grant applications, London, UK. He is invited to speak at several international conferences in USA, Spain, Greece, Egypt and China. He is the editor or author of several books on stem cell and regenerative medicine.