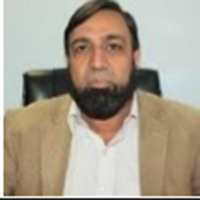 Prof. SAEED ANWAR
Community Health Department, Peshawar Medical College / Director, Prime Institute of Public Health, Peshawar, Pakista
Research Area:public health
Dr. Saeed Anwar is a medical doctor with Masters in Public Health, Advanced Diploma in Health Professions Education and WHO Internal Fellowship in Community Mental Health. Right now, he is a Professor at community health sciences at Peshawar Medical College, the Director of the Project Support Unit of Prime Foundation, and Director of Prime Institute of Public Health (PIPH).
Dr. Saeed's more than twenty years long career in public health includes, inter alia managing indigenous and internationally funded public health interventions and projects, curricula development & HR capacity building, writing and managing the grants & consultancies, public health research & development. He is a published researcher with publications in high impact journals including the Lancet, Global Health. He was the winner of the BMJ (British Medical Journal) Awards, South Asia 2017 in the category 'Research Paper of the Year'.
Dr. Fawad Muhammad

Dr. Fawad Muhammad is an assistant professor of virology & diagnostics, and a member of the COVID-19 response team at Peshawar Medical College, Peshawar Pakistan. He is a Ph. D-TWAS Fellow in Virology from the prestigious Institute Pasteur of Shanghai, Chinese Academy of Sciences. He was a visiting global health research fellow at the Chinese Center for Disease and Control (CDC) & Fudan Development Institute (FDDI), Fudan University Shanghai, China. His major research interest is China's global health engagement under the Belt and Road Initiative (BRI) in the South Asian Countries, including Pakistan. Under the BRI, he is working on policy development on indigenization of healthcare technologies including, diagnostic & vaccine technology, and pharmaceutical technology transfer into the South Asian Countries.
To foster public health cooperation in South Asian countries,(FDDI), Fudan University Shanghai, selected him, as has honorary fellow (2020-22) to engage in public health cooperation with South Asian Countries under the BRI cooperation.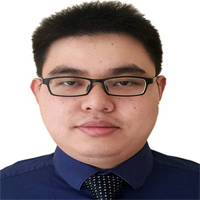 Prof. Zhenghua Xu, member of IEEE
State Key Laboratory of Reliability and Intelligence of Electrical Equipment, Hebei University of Technology
Research Area:Deep Learning, Medical Artificial Intelligence, Health Data Mining, and Reinforcement Learning
Zhenghua Xu received the B.Eng. degree from Beijing University of Posts and Telecommunications, China, the M.Phil. in Computer Science degree from The University of Melbourne, Australia, in 2012, and the D.Phil in Computer Science degree from University of Oxford, United Kingdom, in 2018. From 2017 to 2018, he worked as a Research Associate at the Department of Computer Science, University of Oxford. Prof. Xu is now a Full Professor at the Hebei University of Technology, China, and also a Distinguished Scholar of "100 Talents Plan" of Hebei Province, China. He has published more than 20 papers in top AI or database conferences, e.g., AAAI, IJCAI, ICDE, EDBT, CIKM, etc. His research focuses on topics within artificial intelligence and data mining, especially deep learning, medical artificial intelligence, health data mining, and reinforcement learning. Prof. Xu's research is supported by the National Natural Science Foundation of China, the Natural Science Foundation of Tianjin, the "100 Talents Plan" of Hebei Province, and the Yuanguang Scholar Fund of Hebei University of Technology. Dr. Xu continuously serve as the member of Program Committee and Area Chair of several top AI conferences, e.g., AAAI, IJCAI, ECAI, MICCAI, etc. He is also the reviewer of many peer-reviewed journals, e.g., Artificial Intelligence, IEEE Transactions on Knowledge and Data Engineering, IEEE Access, IEEE Intelligent Systems, etc.